The Fédération des gens d'affaires francophones de l'Ontario (FGA) applauds the provincial efforts to guarantee the economic recovery of our Franco-Ontarian businesses.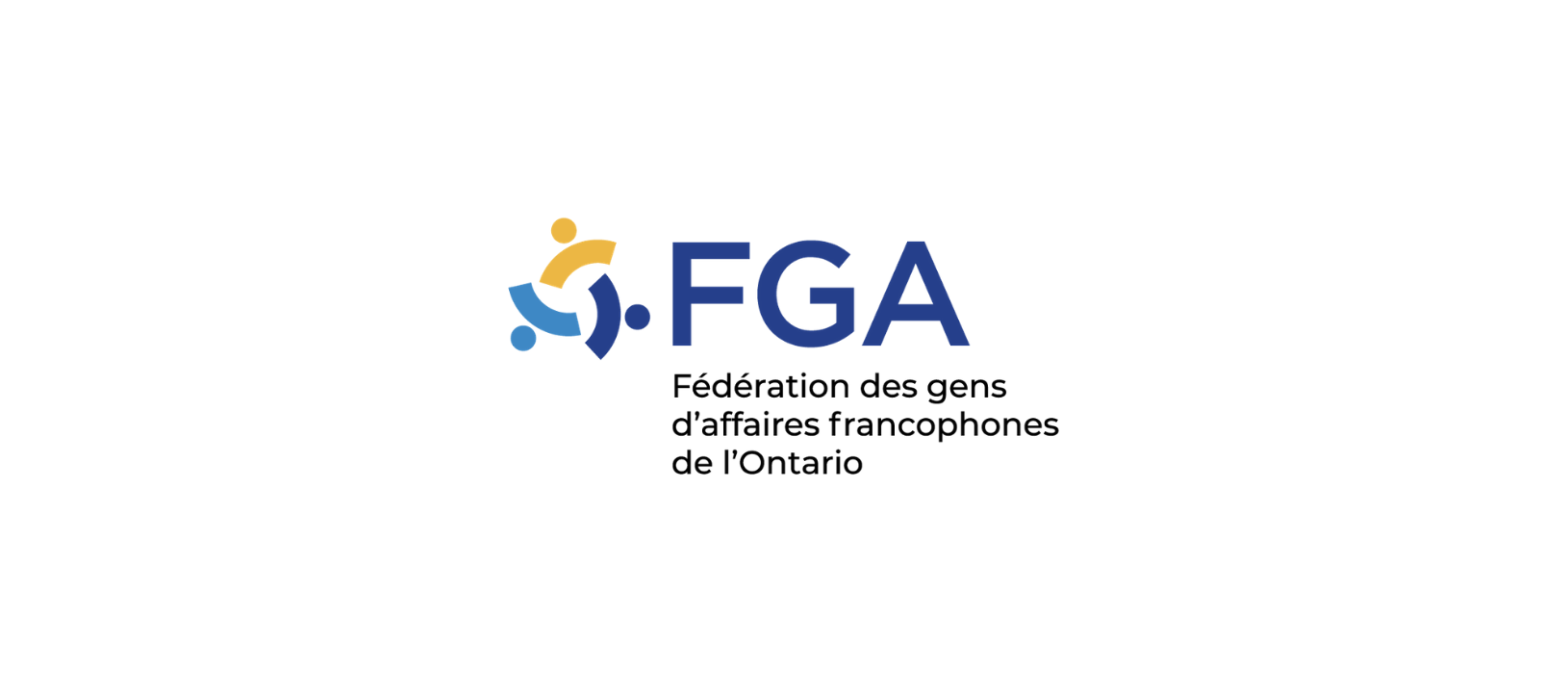 Toronto, March 24, 2021 — The Fédération des gens d'affaires francophones de l'Ontario (FGA) recognizes the government's commitment to protect Ontario's economy as a whole, while ensuring the health of all Ontarians, without cutting public services.
The Federation is particularly pleased with the renewal of the fund dedicated to the Francophonie economy — an additional $3 million over three years, as announced today in the 2021 Ontario Budget. The FGA wishes to ensure that this commitment to the economic recovery of our local Francophone organizations and businesses guarantees its sustainability, which is vital to the economic growth of our members.
"The FGA is pleased to see that the 2021 provincial budget contains a tax cut for SMEs. We also welcome the support announced last Friday for the tourism sector and hope that the same opportunity will be offered to other actors of our francophone economic community among those most affected by the crisis. We are grateful for the efforts announced in the 2021 budget and especially the government's sincere commitment to the development of the Francophone economy. " — Dominic Mailloux, President of the FGA.
The FGA is also pleased with the following announcement:
A $2 million envelope allocated to the Assemblée de la Francophonie (AFO) and the Société de développement communautaire Prescott-Russell (SDCPR) for the management of the Regional Relief and Recovery Fund for non-profit organizations in Southern Ontario. This fund, which includes social enterprises and francophone cooperatives, is intended to support NPOs following the COVID-19 crisis.
An increase to $2 million (from $1 million) in the budget allocated to the Francophone Community Grants Program, which enables Franco-Ontarian organizations to implement their projects and thus participate in the community and economic development.
A $250,000 allocation for the development of trade relations between Ontario and Quebec, which will enable the economic Francophonie to expand its footprint and strengthen its activities across Canada and internationally.
See the 2021 budget announcement.
 – 30 –
About the Fédération des gens d'affaires francophones de l'Ontario
The Fédération des gens d'affaires francophones de l'Ontario brings together, represents and advances the social and economic interests of its members with the various levels of government, business partners and the general public through principled policy development, resourceful business services and innovative activities focused on the development of Francophone business markets.
Contacts and interviews
Mélanie Grenier
media@fedefranco.ca
Richard Kempler
Executive Director, FGA
richard.kempler@fedefranco.ca